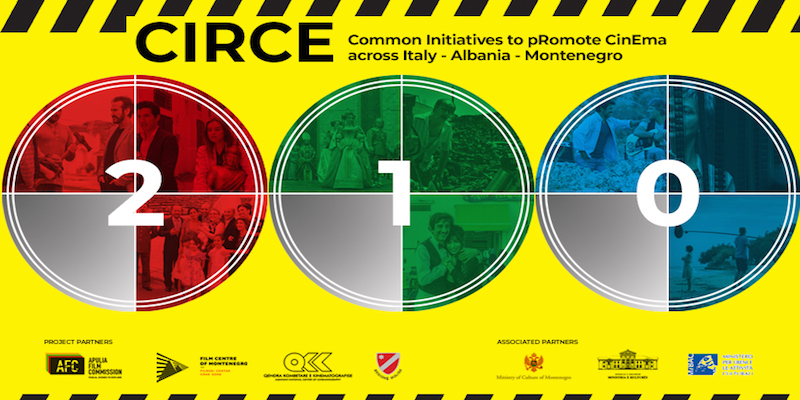 The 9 winning directors of the call for the executive production of 9 episodes of a web series announced
Overview
This morning, the young winning directors of the international call for the executive production of 9 episodes of a web series promoted by CIRCE, were announced at the premises of Apulia Film Commission Foundation, in Bari:
Jonid Jorgji

with "The Sweet Dealer";

Giuseppe Marco Albano

with "Klod";

Mentor Selmani

with "Omonimia";

Ergys Meta

with "The Good Man";

Benart Laze

with "Convergent";

Danilo Marunovic

with "Scenario";

Aleksandar Vujović

with "Rainbow";

Livio Marsico

with "The Complicity of the Moon";

Mattia Marano

with "Ritorno a Casa".
The call-winners were selected by an international commission including Saimir Bajo, Czech-Albanian director, screenwriter, producer and cinema professor; Graziella Bildesheim, Italian producer, member of the Jury of the Premio David di Donatello Italian Film Academy and member of the Board of the European Film Academy; Aleksandra Cerović, producer at the Montenegrin Cinetheque. The other members of the commission were Massimo Modugno (Production and Audiovisual Projects Office at Apulia Film Commission), and Giovanni Antelmi (technical assistance of the Foundation for CIRCE project).
Apulia Film Commission published this call on 12th April 2019, which expired on 29 May 2019 and foresees the realization of an anthological web series of 9 episodes about the journey. The aim of the web series is to promote the cultural, artistic and architectural heritage of the involved territories of the project: Albania, Montenegro, Molise Region and Puglia Region in order to strengthen their visibility and recognisability through audiovisual tools. 9 young under-35 directors, coming from the territories involved in the project, will be selected in order to make them active protagonists of their own lands' cultural development.  
Apulia Film Commission Foundation is the lead partner of the CIRCE project, which involves three beneficiary partners (Film Centre of Montenegro, Albanian National Centre of Cinematography and Molise Region) and three associated partner (Ministry of Culture of Montenegro, Ministry of Culture Republic of Albania and Ministry of Heritage and Culture and Tourism (MIBACT) – Directorate- General for the cinema).