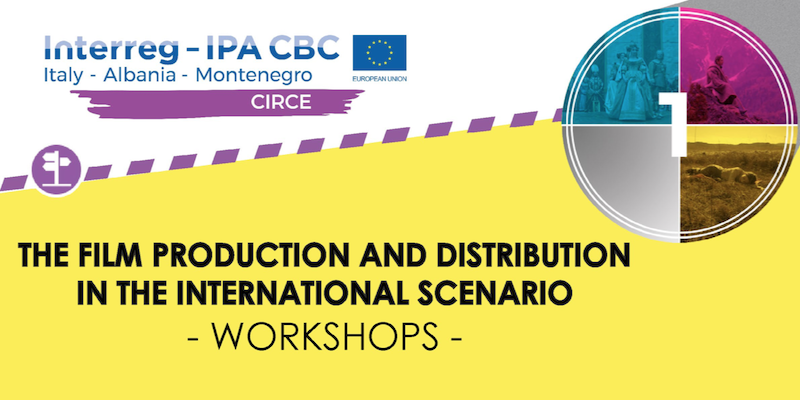 CIRCE Training Week "The Film Production and Distribution in the international scenario"
Overview
In the frame of the CIRCE project, the Apulia Film Commission and Kraken Lab present "The Film Production and Distribution in the international scenario", a training week destined to partners from Albania, Montenegro and Molise but open also to all those interested in the subject.

The event consists in 5 workshops with the experts of the Italian Film Industry taking place on 24, 25, 26, 29 and 30 March 2021 in online form. The aim of the training week is to develop and promote the local cinema expertise in the international stage as well as transfer the Italian good practices.
To register, please download the agenda and click on the Zoom link under the session you are interested in. Once registered, the credentials to join the meeting will appear automatically.