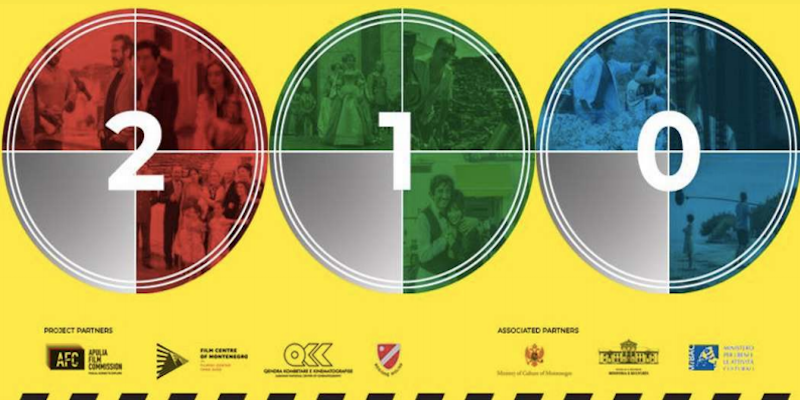 Overview
CIRCE project has come to an end! However, its main objective of improving the conditions for cultural and creative industries of the audio-visual sector and give value to the cultural heritage through cross-border initiatives was achieved with success.
During its lifetime, CIRCE has implemented a comprehensive program of cross-border initiatives in the audio-visual sector, setting up networks at different levels with the main stakeholders. Among the results:
The joint production of a nine-episodes web series to strengthen the visibility and recognizability of Albania, Montenegro, Molise region and Puglia region through audiovisual tools, assigning this task to young under-35 directors coming from the involved territories; 
The creation of a Network of Film Festivals in the cross-border area involving more than 10 film festivals from Albania, Montenegro, Molise and Puglia to promote cooperation in the audiovisual sector in the cross- border area and to improve the artistic quality of the respective festivals;
The support to Film Festivals in Albania, Montenegro, Puglia and Molise, where cross-border initiatives, panels, short movies and films were organized to enhance the mutual knowledge and promote the circulation of Italian, Albanian and Montenegrin movies; 
The digitalization of the cinema halls of Vlore and Gjirokaster, in Albania, closed for more than 30 years, finally enabling the return of annual cinematic calendars; 
The purchase of a Mobile Cinema Package in order to offer an itinerant art movie circuit all around Montenegro, promoting a quality cinema schedule and diversifying and expanding the quality of cultural offerings;
The implementation of the Location & Production Guide for Albania, Montenegro and Molise - a database reporting all audiovisual operators working in their respective country/region as well as the best locations for shooting;
The arrangement of an online cross-border Cinelab focused on new technologies and addressed to operators and enterprises working in the audiovisual industry matching the current requests of the market and promoting cooperation in the project area;
The organization of a training week on tax credit, film commission functioning and legislation for favourable movie policy for Albanian and Montenegro staff and stakeholders;
The draft of a Paper on Tax Credit, explaining the state of play and the legislation in force in Italy, Montenegro and Albania in this sector.
Thanks to the great success of CIRCE project, partners also committed to pursue their cooperation in the future, in the frame of audiovisual sector.